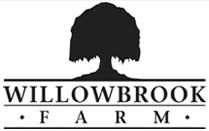 A COURTESY REMINDER
SPEED LIMIT WITHIN THE STREETS OF WILLOWBROOK FARM SUBDIVISION IS:
25 MPH
KINDLY ADHERE TO THIS SPEED LIMIT AT ALL TIMES.
BOARD OF WFHA HAS REQUESTED NOVI POLICE TO INCREASE THE MONITORING AND TO TAKE NECESSARY ACTION TO ENSURE COMPLIANCE.
PLEASE HELP MAKE WILLOWBROOK FARM A SAFER PLACE FOR EVERYONE BY NOT EXCEEDING THE LIMIT OF 25 MPH.
THANK YOU FOR YOUR COOPERATION.